I'm listening to New Wave the last couple of weeks. There are so much new wave bands and different styles and it is just so frustrating that I just can't find the perfect bands in one second. I never had the patiences for something so.
I'm listening to Wave Zero and Depeche Mode. I know Joy Divison is like thé new wave band but I think I have to listen to them more often to understand their ''wonders''...
Do you know any good new wave for me?
Look, here's a picture of me when I was fucking young.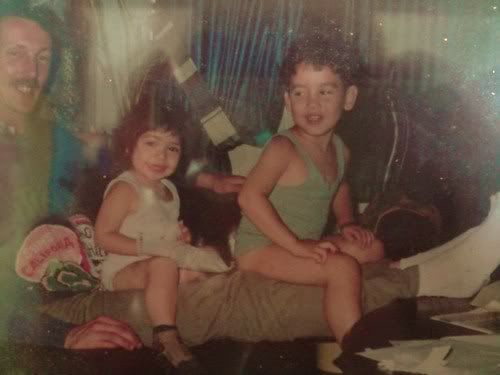 On the left side my father and on the right side my bro.